Our Skating Programs
CanSkate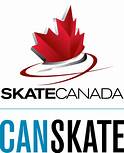 Cheam Skating Club proudly presents Canskate, the Skate Canada designed "Learn to Skate Program" for all. This innovative and progressive ice skating program can take you from your first steps on the ice through to involvement in the ice sport of your choice. Canskate provides the fundamental skills required for all types of ice sports: hockey, ringette, speed skating and figure skating. Group lessons include 45 minutes of professional coaching, from one of our Skate Canada Nationally certified coaches, to enhance the fun factor and create a great learning environment. Badges and certificates will now be awarded upon achievement of various levels within the program. There will be special event days, themed days and on-ice parties, music and fun throughout the sessions.
Please Note:
Rental skates and helmets are not available during our sessions - you must bring your own equipment.
All Parents/Guardians are responsible for their children while at the arena. Do not leave your children unattended. The Club is not responsible to provide child supervision.
Junior Academy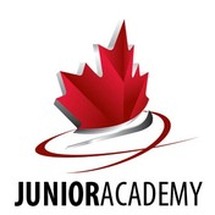 Junior Academy is the next stage of development after Canskate, for skaters 5 years to 8 years old who demonstrate enhanced ability potential to pursue competitive skating. This program is taught by Cheam's exceptional Skate Canada certified coaches, introduces skaters to the foundations of figure skating. Off ice training is also included in the program. Girls are expected to wear a skating dress or skirt, with hair tied back or in a bun. Boys are expected to wear form fitting pants.

Minimum skating level equivalent to CanSkate Stage 3 or Hockey U8
CanPower Skate Program: An action-packed, high energy instructional power skating program geared to hockey and ringette skaters that focuses on balance, power, agility, speed and endurance.
CanPower is an instructional program that teaches skating skills and techniques to hockey and ringette players in a format that applies to the game situations. CanPower is geared to skaters who are U8 aged hockey players or older who already have basic forward and backward skating skills. They should be able to skate the length of the rink using alternate strides and be able to stop on command without use of the boards.
Senior CanPower skaters should have at least 1 year of hockey or ringette experience.
Full protective hockey equipment is required for these programs.
Competitive Skate

Once a skater has completed our Jr. Academy program, they may start taking lessons with a coach. The Cheam Skating Club offers our skaters: Freeskate, Stroking, Spin Patch, Skills, and Dance Sessions. Coaches offer private and group lessons, teaching all the disciplines. It is up to the parent to contact a Club Coach of their choice and make arrangements for these lessons. Gloves and proper skating attire is mandatory on all sessions.
Once the skater has a Coach, parents and skaters meet with the Coach and discuss the days and times the skater wishes to skate, and the number and type of lessons the Coach is able to provide.
Coaching fees are included in the cost of registration.
We accept students who would like to skate with our Club that have done municipal or school skating, skaters transferring from another club, and new skaters that would like to join our club. If you have any questions please email the Cheam Skating Club at skatecheam@telus.net
Bottom Content Title
This is an additional section to be able to add content